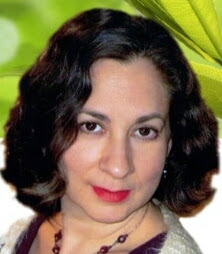 My name is Melanie. I live in Southern California, in the beautiful Conejo Valley.
In addition to being a healthy-lifestyle consultant, I am a classically trained musician and composer, a skilled writer and poet, an amateur artist, an enthusiastic home cook, an animal lover, an environmentalist, an avid reader, and a classic film buff.
Obviously, I have many interests and pursuits, but sometimes I like to just put them all aside for a while and go for a long hike with a beloved companion–two-legged or four-legged!
My greatest joy is spending quality time with family and friends.
Why I Created This Website
I believe that life is a great gift to us, to be lived fully, joyfully, and responsibly, with great care for our own wellbeing and the sustainability of the planet we all inhabit. You might agree with me, but unless we very deliberately keep that idea at the forefront, we can all end up going through our daily lives without even being aware of the impact our seemingly insignificant choices have, not only on the environment, but on our own body, mind, and spirit, as well. 
For many years I've been passionate about following a healthy lifestyle–about putting wellbeing above convenience, and about finding ways to make a healthier lifestyle much more convenient than one might expect it to be. I want to make the very best choices for myself and my loved ones, and much of that focuses on the kitchen, from the foods I prepare right down to the cookware in which I prepare it. 
If you're like me, you want to create the healthiest home environment possible, and your cookware plays a bigger role than you might realize. There are many products to choose from at a wide range of prices so it's important to be well informed when you are outfitting your first kitchen, adding to your existing cookware collection, or replacing a pot, pan or utensil that has seen its day.
I am delighted to share what I have learned from years of experience and ongoing research, and I hope the information I provide will enlighten you and guide you to the best choices for you and your kitchen!